About us
A research driven company
Life Link Eco Technologies Pvt. Ltd. is a for-profit green social business initiative founded in 2001. We are focused on delivering Soil Biotechnology (SBT) and environmental engineering solutions for rural and urban waste recycling, sanitation and water quality improvement.
Life Link has pioneered technology transfer, commercialization and outreach of Soil Biotechnology in India.
Our CEO and MD is a co-author of the patent on Soil Biotechnology and he has contributed significantly to development and commercialization of Soil Biotechnology. Life Link is founded by a team from Indian Institute of Technology (IIT) Bombay with extensive background in chemical and environmental engineering and is professed by people deeply committed to ecology, environment and waste management.
---
Life Link's engineering and operations team have more than 20 years of experience and expertise in plant design, project execution, installation and operation of Soil Biotechnology based Sewage Treatment Plants (STP).
Vision
Promote Eco-friendly technologies and products that are reliable, cost-effective and promise sustainable use of earth, water and air to secure a healthy living for all.
Mission
Innovate and deliver appropriate, low-cost, energy-saving, zero-discharge solutions for potential pollutants ensuring complete conversion of wastes into useful and value-added products, while concurrently creating options for water conservation, organic farming and local employment generation.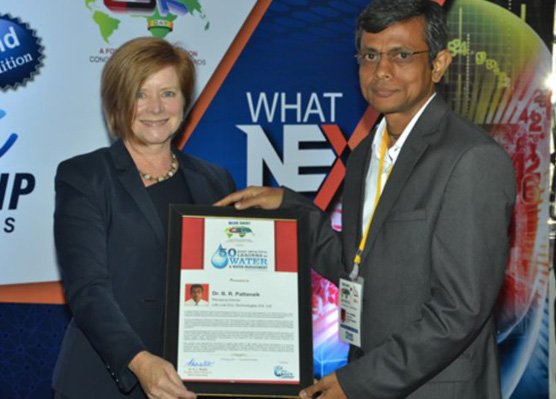 50 Most Impactful Leaders in Water & Water Management, World Water Leadership Congress 2016
Corporate Excellence Award from Sh. Dharmendra Pradhan